Miles driven: San Francisco to Patrick's Point – 300, Patrick's Point to Portland via Cannon Beach – 475
As much as we hated to do it, the time came to leave San Francisco. We headed north for what the Kilians told us would be more beautiful coastline. They were right…not that we doubted them. Our spoiled PCH drive was made up for via the coastline vistas that northern California and Oregon had to offer.
On Tuesday, we drove through beautiful Redwood covered roadways to reach Patrick's Point State Park, where we camped amongst the impressive trees and could hear the ocean waves crashing against the rock walls. You just can't beat that "skylight" view from our tent!
Oregon Coast.
We opted to take the longer, more scenic route of Highway 101 all the way up the Oregon coast to Cannon Beach before cutting inland to spend the night in Portland. Our day was pretty much spent in the car passing through coastal towns, but the views of the drastic cliffs and crashing waves made up for the additional hours on the road. Our reward at the end of the long driving day was enjoying seafood-themed takeout while watching the sunset on Cannon Beach, which also happens to feature the gigantic rock that apparently appears in The Goonies. I'm the worst when it comes to movies, and this reference was totally lost on me.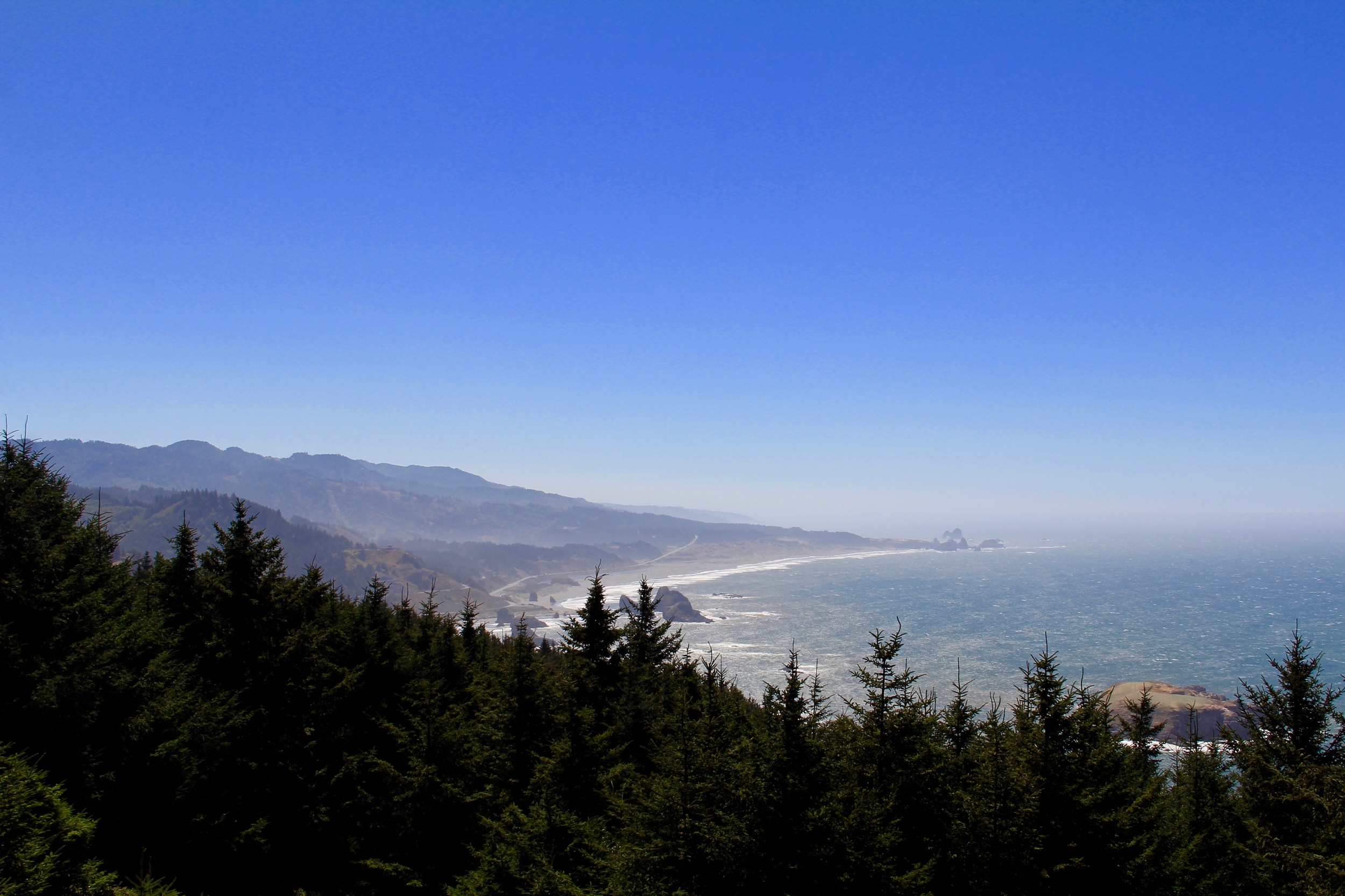 Portland.
Our time in Portland was far briefer than either of us would have liked, but as we sail through week three of this road trip, we need to start heading back east! We started our morning with breakfast at the adorable neighborhood spot, Tin Shed Cafe, which was followed by a quick trip downtown to experience the noteworthy coffee scene, check out famous Powell's Books, and grab a sandwich from a food cart. While we think we maximized our limited time in this city that likes to keep it weird, Randi and I both said we hope to be back for a longer visit in the not too distant future.