Miles driven: Vegas Strip to Jalama Beach County Park – 415
After driving through Death Valley (wow…how do people live there?!), it was an easy decision what our first activity in California would be: go to the beach.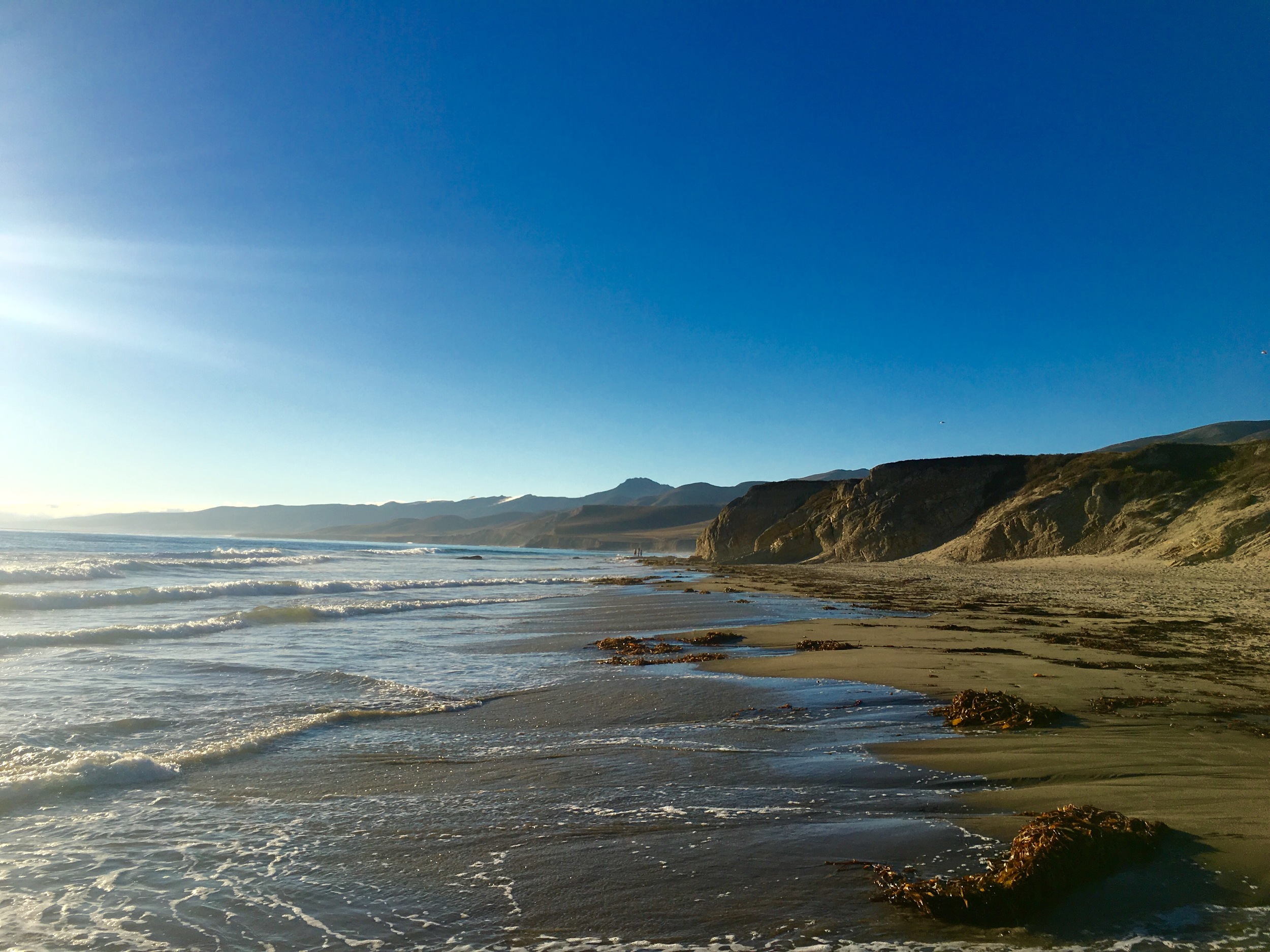 Unfortunately, our much anticipated drive along the Pacific Coast Highway was spoiled by massive forest fires in the Big Sur area. Majority of our drive was spent trying to determine if we were driving through typical California morning fog or forest fire smoke. Soon, we started seeing more and more firefighters, stations of fire equipment, signs thanking the responders for their efforts, and we knew we were in the thick of the fire that had destroyed thousands of acres and many homes. It was sad to witness first hand the damage an illegal campfire can do in the California heat and drought.