As many of you know, I moved to Boston during the summer of 2017 to take a teaching job at Shore Country Day School in Beverly, MA. It was a significant life move for me as I was finally leaving Greenwich after nine years. I knew I was never putting roots down in southern Connecticut, but the incredible co-workers who turned into lifelong friends from Brunswick were the reason I kept signing my contract year after year. Taking the leap to move to a new city and start a new job was daunting, but I realized very quickly that I found another school with "my kind of people." On the very first day of teacher orientation, I met Julia. There weren't many new upper school teachers in the meetings, so we quickly gravitated toward each other. We soon discovered that we had a lot in common and became fast friends as we navigated our new jobs and asked each other the questions we were too embarrassed to ask anyone else. I'm so grateful to have found a friend in Julia; she made my transition to my next season of life so much easier to handle.
Fast forward to last August. As we were fighting off the Sunday Scaries for the entire last month of summer (all teachers know exactly what I'm talking about), Julia texted me a photo with a big 'ole rock on her left ring finger. I couldn't have been happier, and although I hadn't met Peter yet, he was a Midd alum, so he must be good (totally biased over here). When Julia popped up in my business inbox last October with the subject line "fancy seeing you here" and asked if I would consider photographing her wedding this summer, I didn't think twice. Julia + Peter + a Vermont wedding at Peter's family home in Waitsfield = my ideal gig…and this past Saturday proved all that to be true. It was picture perfect (pun intended…). From the people to the beautiful scenery and the abundance of sunshine, we couldn't have written a better script.
Here's a highlight reel of Julia and Peter's wedding day…one that will forever stand out in the ever-growing sea of wedding images I'm creating each weekend. Many of you know that I decided to step away from the classroom after eleven years of teaching to do photography full-time. While I'll surely miss seeing Julia every day at school, our friendship will continue far beyond the walls of Shore.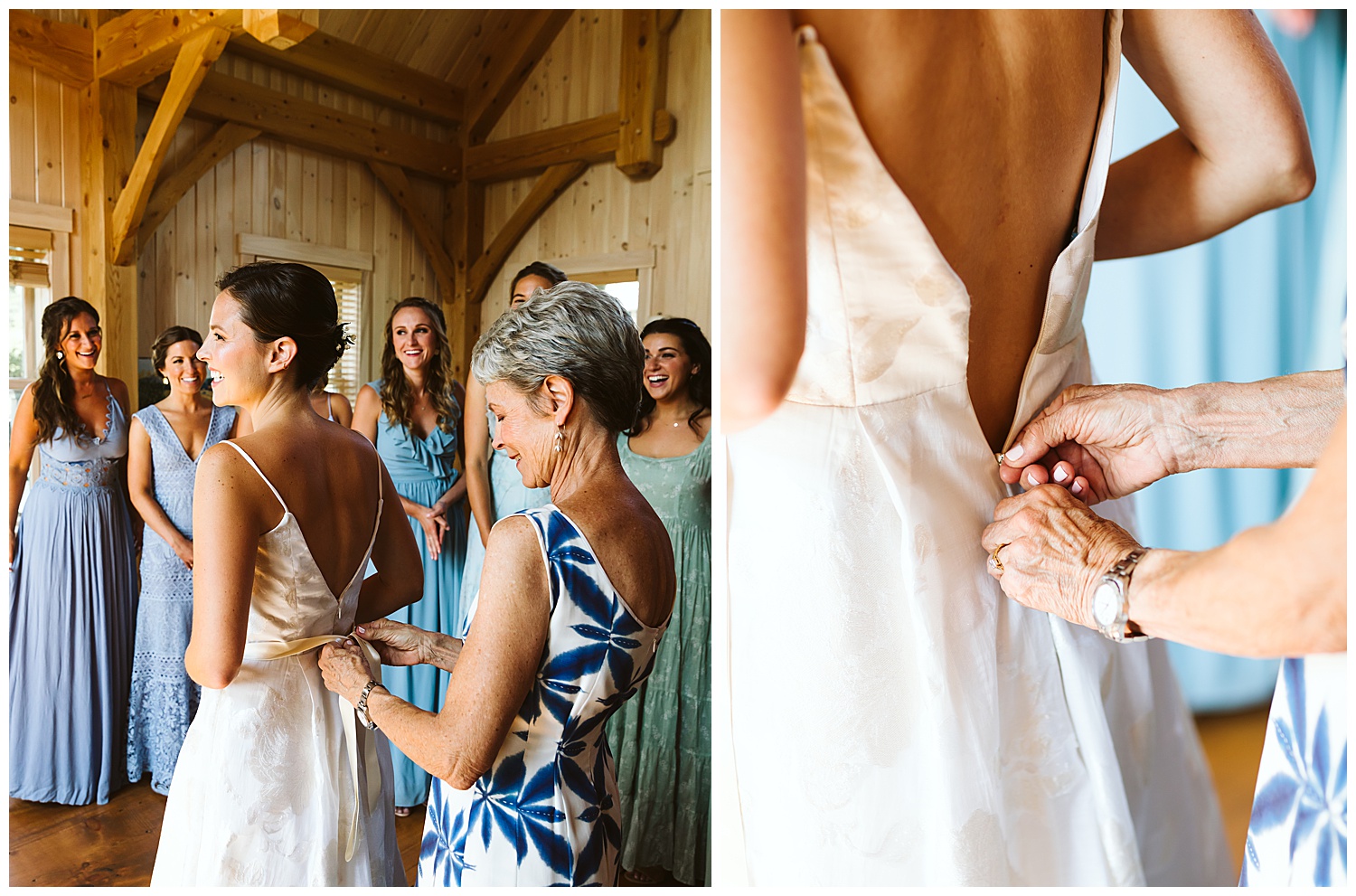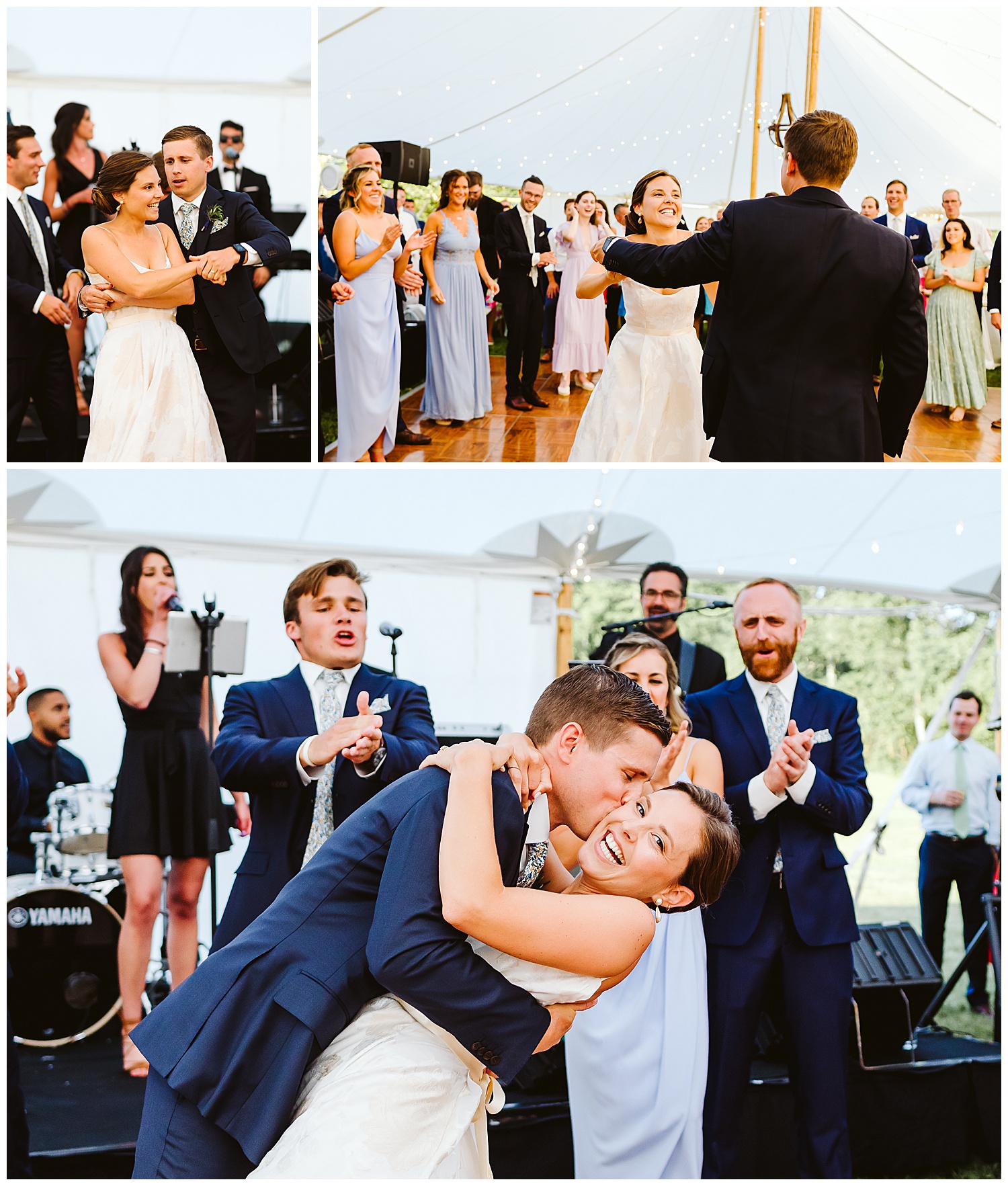 Anytime groomsmen plan coordinated Hawaiian shirts and surprise the groom on the dance floor with his, it's obviously worth documenting:
Vendors:
Photography: @ellensargentphotography
Second Photographer: @elizabethrogersphotography
Wedding Planner: NJOY Event Planning
Invitation Suite: @foxandbearprints – Betsey Holland
Hair: Milkhouse Studio – Marie Turmel
Make-up: Flawless Cosmetic Designs – Marieanne Souza with support from Vivian Infantino
Florist: Nancy Murray – School House Garden
Wedding Dress: Everthine Boutique – Burlington, VT
Jeweler: Hannah Florman
Venue: private home in Waitsfield, Vermont